A crisis between town and country is as real as the day is long. It is a widening cleavage which manifests itself in everything we do: in our politics, in our education, in the way we work, in what we dream about, and yes, most crucially, in our attitude towards climate change. Look anywhere you please, and you will see a split between the town mindset and a country mindset, extending well beyond the western political discourse; spanning places as far-flung as Turkey, Brazil, Peru, the Philippines and South Africa. Take for instance Southeast Asia, one sees a similar divide, growing in its vehemence, as the consequences of the Russo-Ukrainian war take their toll; they are as the raging sea dashing against a rock on the global stage. It is against this backdrop of fury we must ask the question: What is it that sets town dwellers against those who dwell in the countryside?
2. No one is more qualified to shed light on this vexing question than Ms Anna Jones, a free-lance agriculture journalist, a broadcaster, a farmer's daughter, and a Nuffield Farming Scholar. She was born in 1981 into a long line of farmers on the beautiful Walsh-Shropshire border, and her childhood memories are coloured with "bottle feeding, pushing sheep down the race, riding in the stock lorry with Dad and getting told off for riding the bales."
3. While farming undoubtedly courses through Anna's veins, her childhood ambition, as far as she can remember, was to become a journalist when she grew up, without even knowing what exactly journalism actually entailed. Thus it was that upon turning 18 years old, Anna left home for the first time to enrol at the University of Central Lancashire, where she read journalism. Anna was the first in her direct family line, stretching right back to her pauper agricultural labourer ancestor who was born in 1777, to go to university and move to a city.
4. After graduating in 2002 with a BA Hons in Journalism, Anna worked for several regional media houses, including the Wolverhampton-based Express and Star, the biggest-selling regional evening newspaper in Britain. Her big break came in 2006, when she joined BBC One's Countryfile as a researcher, where she remained for 12 years. During her tenure at the BBC, Anna worked in various capacities on Countryfile, Radio 4's Farming Today, On Your Farm, Costing the Earth and the Archers, reporting mainly on agricultural issues. Anna's career at the BBC took an unexpected turn after winning the Nuffield Farming Scholarship 2016/17 and began investigating into how the media portrays farming and country life to the public. Thanks to the scholarship, Anna travelled around the world and discovered a deep disconnect between the "metropolitan mainstream media and a distrustful and defensive farming industry," which profoundly affected her.
5. Armed with her scholarship findings, Anna resolved to "motivate farmers to step up and share their stories." Thus it was that in 2018, she left the BBC to set up, Just Farmers. Just Farmers is a not-for-profit organisation "that gives farmers and growers the confidence to tell their stories with pride through free Media Education workshops, while helping members of the media find independent farmer case studies to talk to."
6. Anna is the author of Divide: The Relationship Crisis Between Town and Country.
7. In this episode, we discuss the topic "Climate Change: A Crisis Between Town and Country."
8. Look up Episode 010 of Conversations with Stephen Kamugasa, and please subscribe to the Conversations with Stephen Kamugasa podcast through your favourite podcast app to listen to the latest insights from our guest thought leaders.
Recommended Reading:
1. Divide: The Relationship Crisis Between Town and Country (Kyle Books, March 2022). By Anna Jones.
2. The Shepherd's Life: Modern Dispatches from an Ancient Landscape (Flatiron Books, Reprint edition, September 27, 2016). By James Rebanks.
Editor's Note:
A special thank you to Ms Liz Webster, a farmer in Wiltshire and Chair of Save British Farming. Ms Webster is campaigning to join the Single Market to Save British Food. Her kind contribution has made this podcast possible.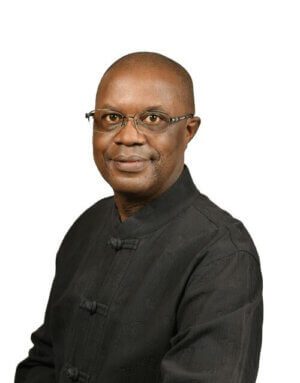 Stephen Kamugasa, FRSA, is a non-practising barrister, an author, a consultant, a teacher, a blogger, a writer, and a podcast host. His aim in life is to inspire our own and the next generation to turn challenges into coherent and meaningful solutions, focusing on humanity, leadership, and citizenship.